It's the first day of Christmas! Dig out the Advent Calendars and the slightly fuzzy Christmas jumpers and wear them with pride 🙂 And in honour of that, here is the first in the hoard of Christmas-related-tags I'll be doing over the next month!
1) Find a book with a Christmassy/Wintery Cover


Black Ice by Becca Fitzpatrick. I haven't actually read this book but I've heard really good things about it. It's a thriller about two girls who find themselves stuck in a snowstorm when they are halfway up a mountain. As you can imagine, things get very tense and stressful. Especially when they end up with guns stuck to their heads. Read it. It sounds interesting.
2) A book that you would buy as a present


Amy & Roger's Epic Detour by Morgan Matson. This book isn't very wintery but I absolutely adored it. I love all of Morgan Matson's books, and I especially love this one. It's filled with action and romance and character development and I REALLY LOVED READING IT! If you'd like to know more of my thoughts, check out my review!
3) A festive-themed book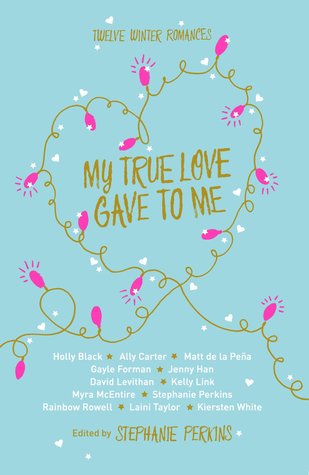 This is a book that I'm really excited to read this Christmas, and it's a collection of short stories by a whole host of authors including Stephanie Perkins, Jenny Han and Holly Black. I've no idea about the plots of the stories but frankly, I don't really care. I'll be reading this anyhow.
4) A book you can curl up by the fire with and read


Any Harry Potter book. They have such an addicting and warming quality to them, even the later books when things get really dark and intense. I love re-reading this series, even if I have only re-read them once. If you haven't read this series in a couple of years, maybe make this one of you options to read this Christmas?
5) A book you want to read over the festive season


We Were Liars by E Lockhart. I've had this book for 4 or 5 months and I still haven't read it. I've heard it's amazing and filled with action, adventure and mystery which are things that I love reading about. It's not even a long book, it's only a couple of hundred pages so there is no excuses to why I haven't read it yet.
That was the first Christmas tag of December! Look out for more Christmas tags and reviews which will be popping up over the next month or so.