One of my favourite genres of books is contemporary; I love being able to relate to the situations the characters are in and I love reading about people similar to myself. Over the past year or so, I've been buying more and more contemporary books and I feel that I'm fully immersed in the genre now and have read enough good contemporaries to have a couple of favourites. So I'm going to share a couple of my favourite contemporaries that you might want to consider picking up over the festive season!
Anna and the French Kiss by Stephanie Perkins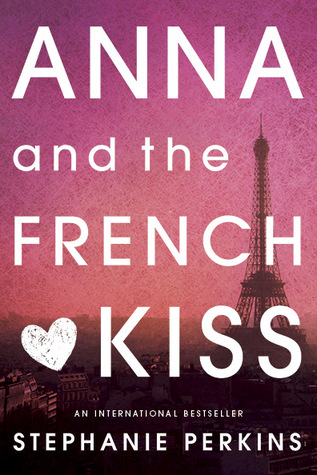 I know that you've probably heard a lot about this book but that's only because I love this book so much. This is the first book in a companion series and although all the books are equally as good, this is definitely my favourite in the series. It follows Anna, who is living in Paris for her last year at school. Her parents are in another continent. She has no friends. She can't speak French. She doesn't have a lot going for her but that was one of the reasons that I loved Anna. She is so relatable and hilarious and spunky and able to get by on her own. I loved the romance and loved the characters: Stephanie Perkins is a genius at creating characters. The atmosphere she creates with her writing is amazing and you can truly immerse yourself in the world and locations that she describes. Amazing. One of the best books that I've ever read.
The Manifesto on How to Be Interesting by Holly Bourne
This is another contemporary which I found to be very relatable. Holly Bourne really did her research when she was planning to write about high-schoolers: I could connect to everything that was happening to the main character Bree and I could really sympathise with her when her life began throwing crap at her. She is on a mission to make herself more interesting but on the way, her life utterly falls apart. The dialogue is hilarious and I love how all of the characters are so complex – none of them are one dimensional. You think you know a character and then they surprise the hell out of you. I love the writing: it's exciting and fast-paced and a real page turner. The humour is sarcastic and crude at some times but that just adds to the atmosphere and the relatable-ness of the whole world.
To All the Boys I've Loved Before by Jenny Han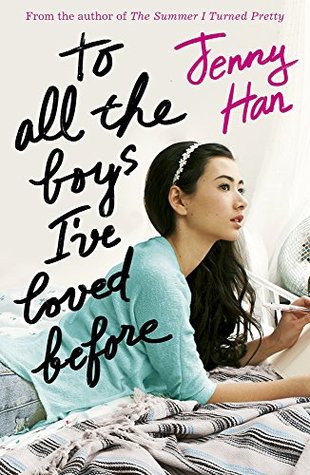 This is a book that I just recently read but I immediately loved it. The characters that Jenny Han creates are so funny and relatable and I love hearing about their lives. The romance is adorable and the characters go through so much development that they're pretty much unrecognisable afterwards. The plot follows Lara-Jean who is happily going along with her father and two sisters when all of her most private thoughts and feelings are sent out to the world. I love Jenny Han's writing style because it's so easy to read and quick to fly through. I love the plot too because it's fast-paced and exciting and we really get to see the character's emotions coming out into the story. This was a really cute read and I would recommend this if you want a cute, yet relatable story.
And there you have it: three of my favourite contemporary books. Obviously there are more. Quite a few more. And if you'd like to see a Part 2 to this, then please comment below 🙂