The year of 2014 is nearly at an end and I think that its about time for me to think about my favourite books that I've read this year. It's been very, very hard to whittle down the list to only a handful of books, but I think I've done it. Before I go into the list, I want to say that this list contains the books that I've enjoyed and this is my opinion, it doesn't mean that it is the right opinion. Nevertheless, all the books mentioned below are worthy of your time. For this list, I'll be showing my favourite book in different genres and the runners up in each category.
Contemporary
Anna and the French Kiss by Stephanie Perkins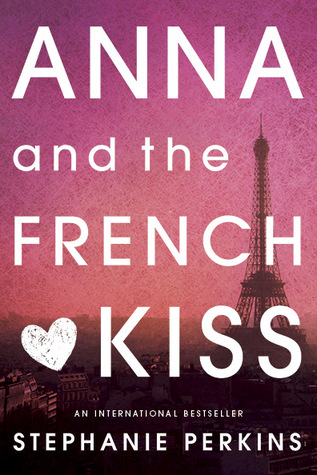 This is the first book in a contemporary companion series by Stephanie Perkins and I read this in May earlier this year, when I really got back into reading again. I can honestly say that this book changed me. I love every aspect about it: the story, the characters, the setting, the romance, the deeper meanings. Stephanie Perkins is an exceptional writer and she manages to capture the atmosphere of Paris so perfectly that I felt as though I had lived there all my life. The characters come alive off the pages and they are all unique and different and relatable; you feel as though they are people you've known forever. Essentially this book is a romance set in the ruins of Paris, but I think there are many hidden messages concerning family and friendships and other issues that concern us in modern day society. Anna was a great main character and to this date, she is still one of my favourite characters of all time. I adore this book, and the messages it portrays. It is great for a pick me up, or a fun cute moment or a deeper reading experience. I would highly, highly recommend this to be the first book that you pick up in 2015 if you want to start the year on a high.
Runners Up
Amy & Roger's Epic Detour by Morgan Matson
To All The Boys I've Loved Before by Jenny Han
Fantasy
Throne of Glass by Sarah J Maas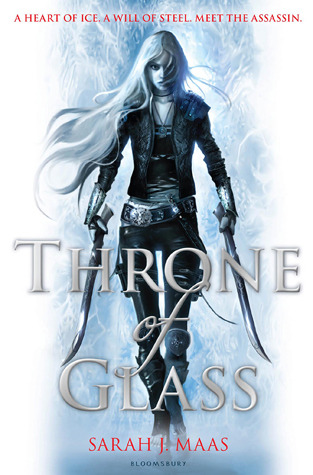 This was a very, very close decision between three books but, in the end, I think that this book just edges it. Throne of Glass is the first book in a six-part epic fantasy series which follows master assassin Celaena Sardothien in the ruthless country of Erilea. I read this book in September after I had longed for it for a while and I loved reading it. It felt like a mixture of so many different stories but at the same time it is totally unique and unlike nothing I have ever read before. The world is so richly developed and explained, you feel as though you are walking through the forests and up the marble staircases and dragging yourself through the salt mines. I know that as this series grows, we are going to discover even more about this enchanting world and the fantastical beasts that roam it. Celaena is such a strong female character who can hold her own on the page and she is a real role-model in this book. She is stubborn and confident and brave and selfless whilst being intelligent and humorous and honorable. The rest of the characters are all so fully developed and real, but there is a whole lot of room for development that I am sure will continue in further books. This book is filled with action and adventure and romance and fantasy and suspense and mystery: it's a great all rounder. If you are looking for an amazing fantasy series to sink your teeth into and start the new year off on a high, I would definitely recommend giving this book a shot.
Runners Up
Cinder by Marissa Meyer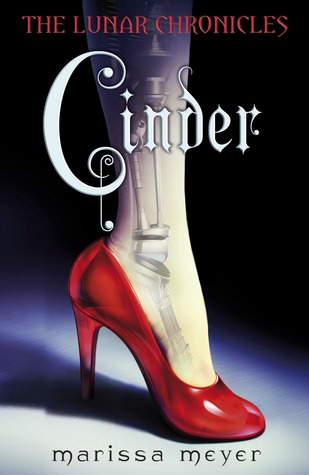 Clockwork Angel by Cassandra Clare
Historical Fiction
Rose Under Fire by Elizabeth Wein
This is the second book in the Code Name Verity companion series which focuses on the role women played in World War Two. You don't need to have read the first book in the series to enjoy this one although some of the characters do cross over into both of the books. This story really packs an emotional punch. The writing style is so gripping and as the book is written in the form of a diary, you really feel the intense emotions of pain and heartbreak and compassion that all of the characters endure. The majority of this book takes place in a Concentration Camp for women and that was a real eye opener for me. I knew what Concentration Camps were and I the basics of what happened but I didn't know the true horrors that really went on. This book is informative but in the most gruesome way possible: by showing what happened on characters that we have come to know and love. The characters in this book are truly special. There is such  wide diversity: characters of different backgrounds and nationalities and religions and cultures but we become attached to all of them, thanks to their infectious personalities and outlooks on life. This book is utterly mind-boggling: on the horrors and cruelty that women of all nationalities endured in war to the horrendous aftermath of trying to face with what they had been through and integrating back into regular civilian life. If you're looking for a powerful sucker punch of a book, where tissues will probably be needed, then I strongly recommend this book.
Runners Up
Bright Young Things by Anna Godbersen
The Disgrace of Kitty Grey by Mary Hooper
I hope you enjoyed discovering my favourite books of 2014! I hope you are having a great festive December and let me know in the comments below with some of your favourite books of 2014 🙂