Summer is now in full spring and I'm here to share my top 5 releases for the month of August. It's a real mixed bag this month with some fantasy, contemporary, mystery and
1) Lair of Dreams by Libba Bray
Release Date: August 25th
I read the first book in this series and my long wait for the second book is almost over! I hardly know anything about the next book but I don't even care; I'll read it regardless. I do know that Evie's secret is now out and everyone is aware of her abilities – and I think some kind of sickness is sweeping the nation. This book is a whopping 592 pages (or at least the paper back edition is) and I can't wait for my update of magic and mystery and humour and general awesomeness.
2) Reawakened by Colleen Houck
Release Date: August 11th
I've always liked and been interesting in Egyptian history – although I wouldn't say it is my favourite era to study. And this book sounds really interesting in the way that it is combining ancient history with modern day life – a sort of Percy Jackson style book, if you will. Of course I can't actually say anything about it until I read it but I think it sounds really intriguing from the little that I know. I think it follows a 17 year old girl called Lilliana who discovers a reawakened (title tie in!) Egyptian prince with godlike powers who has to assist him on some kind of quest to save man-kind. I haven't read a historical book in a while either, so I'll definitely be keeping an eye out for this.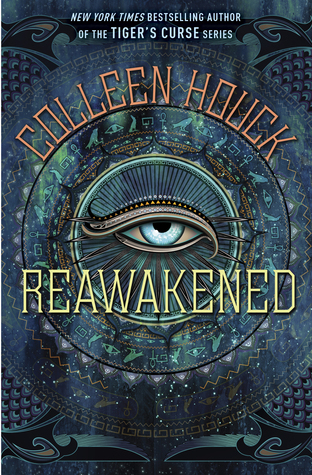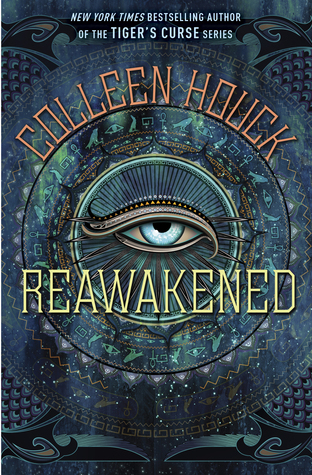 3) Green Valentine by Lili Wilkinson
Release Date: August 1st
As you probably know, I love romance and contemporaries so this book seems right up my street. Following two very different teenagers, Astrid and Hiro, it follows their complicated journey through life and their relationship. Firstly, this book has a gorgeous cover. And it's been pitted as a 'romantic-comedy' and I'm always on the look out for rom-coms in book form. I expect that this book will be happy and sad in equal parts, but it is also supposed to be hilarious, and I'm always open to humour. This book comes out at the beginning of the month so this will definitely be the first on my shopping list.
4) Landfall by Ellen Urbani
Release Date: August 11th
I can't survive without my monthly fix of mystery and this book sounds really dark and intense yet heart-warming at the same. From what I know, it follows two mothers and their teenage daughters whose lives collide after a fatal car crash. I also know that at least part of this book takes place during the time of Hurricane Katrina. That's pretty much all I know about this book, aside from that the two daughters Rose and Rosebud look startlingly alike. I like my chunk of mystery and this book sounds very creepy and mysterious, but no doubt there will be a light at the end of the tunnel for this strange characters.
5) The Creeping by Alexandra Sirowy
Release Date: August 18th
This is another mystery novel surrounding around the disappearance of Stella's sister 12 years previously, who is still missing. And then a corpse washes up in the local cemetery who bears an extraordinary resemblance to Jeanine all those years ago. I find books about siblings really interesting – especially with two girls, probably because I have a younger brother – and this book has been receiving quite a lot of hype lately. I'm always in the mood for a mystery, whatever the season and I'll definitely be checking this one out.
And those are my top 5 releases for August 🙂
Let me know in the comments: what are your most anticipated releases for the month? What about the rest of the year?