It is now officially December which means things can start to get festive. And what better way to celebrate the coming of Christmas with a Christmassy tag, the Tis the Season tag to be exact. All these questions are festive-themed so lets don those wooly jumpers and get started!
1. Do you have a favorite winter read?
I've actually read very few Christmas-themed books and whilst I'm trying to rectify that, I wouldn't call any of the Christmas books I have read favourites. I did love two of the stories in My True Love Gave To Me which I read last Christmas – Welcome To Christmas, CA and It's A Yuletide Miracle, Charlie Brown – to be exact – but as they aren't actually a full book, I'm dubious about counting them. And then I would go with the cop-out answer of Harry Potter, but I've actually only re-read the Harry Potter series once and that was in the midst of summer. So I'm going to say that I don't have a favourite winter read, because my reading tastes are certainly not seasonal – is that okay with you all?
2. Find a book with blue on the cover!
This is a question that I can do and I'm going to go with The Assassin's Blade by Sarah J Maas. The background is a lovely deep blue colour, and this book is fantastic. If you like the Throne of Glass series and still haven't read this, then I demand you do as a lot of references are made to it in Queen of Shadows and I don't think you'll get the full affect if you haven't read it.
3. Find a book you'd use as the star on a Christmas tree!
I'm guessing that this book needs to be one that shines far above the rest and I'm sure that it would be Winter by Marissa Meyer, if I'd actually read it yet. I haven't even bought it yet because I've been so darn busy (and penniless) but I'm planning to amend this soon. I'm going to have to go with Harry Potter and the Philosopher's Stone – back when no one had died and I wasn't still crying over them.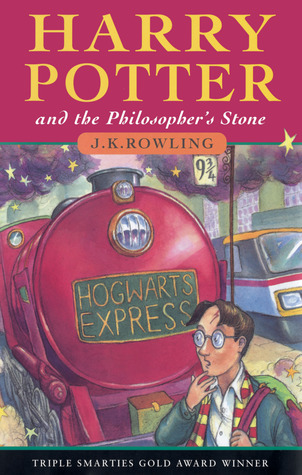 4. Pick one fictional place that would be perfect for a winter vacation!
I don't tend to go on winter holidays but if I did, I would definitely want to go to the Vampire filled world of Vampire Academy. It's cool and intriguing enough to make a awesome short break destination – Would I meet Lissa? Would I meet some cute vampire boys? – but I wouldn't feel too upset about leaving because knowing me, I'd probably get bitten sooner or later.
5. Pick one fictional character you'd take with you on your winter vacation!
I'm not going to go with a character from Vampire Academy because I feel like that is cheating, but one characters that I'd love to spend some time with Thorne from the Lunar Chronicles by Marissa Meyer, more specifically from Cress. Not for anything romantic because I love him and Cress together – although he is a very attractive guy – but just for the fun and the laughs and the sarcasm we're bound to have whilst we're there.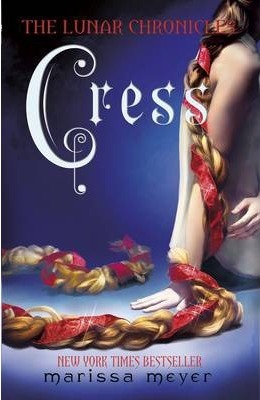 6. Name one book on your wish list this year!
This is quite a difficult one because a lot of the books that I wanted, are already out and I've consequently bought. But one book I still really want is The Lucky Ones by Anna Godbersen. I've read and loved the first two books in her Bright Young Things trilogy and I'm yet to find the third book anywhere. It's quite sad really because I really loved the first two, and I'll never get to see how things end.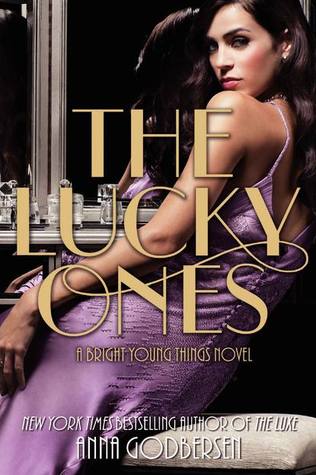 7. Favorite holiday drink, treat, movie?
I am a very boring human and my drinks choices reflect that. I mostly drink water or fruit juices, but around the winter period, I do love a good hot chocolate. When it comes to treats, I love anything remotely chocolatey. And my favourite film is either Nativity! or the Muppets Christmas Carol. Two very different choices but I love them both dearly.