Well this is peculiar, isn't it? It's not every year you lucky people get a post on the 29th of February, but this year you do. And it's my 5 most anticipated new releases for the month of March. Enjoy!
1) Lady Midnight by Cassandra Clare
Release Date: March 8th
Yes, I know, I haven't finished The Mortal Instruments series yet – and yes, I also know that I have only read the first book (I have read The Infernal Devices though). But I have read enough to know that when I can get to this one, I will thoroughly enjoy it. I've enjoyed all of the Cassandra Clare books that I've read – all 4 of them – and I am excited about the release of this, even though I am not going to be getting to it for a while.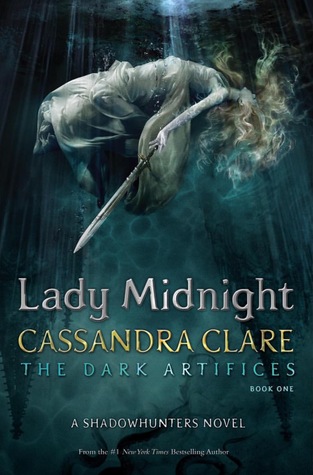 2)Burning Glass by Kathryn Purdie
Release Date: March 1st
Face it: I'm always on the look out for a new fantasy world to get utterly lost in, and this one does sound pretty interesting. I love reading books about people with powers – because they're like superheroes, right, and we all know how much of a Marvel super fan I am. This book follows Sonya who has the ability to sense how others around her are feeling – both physically and emotionally. That has me interested. This book also looks to involve some court politics, and that interests me too.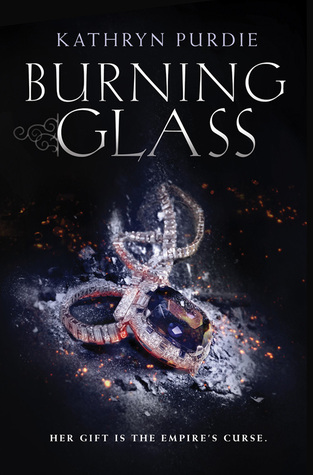 3) The Great Hunt by Wendy Higgins
Release Date: March 8th
I've been interested in Wendy Higgins for a while now but am yet to pick anything of hers up, so I have my sights keenly set on this one. I also love reading things that are inspired from myths of fairy tales and this one is inspired by the Grimm Brothers' tale 'The Singing Bone', which isn't a story that I'm familiar with. But stories about princesses and hunters and forbidden romances always keep me entertained, so I'm excited to get my hands on this one.
4) Wink Poppy Midnight by April Genevieve Tucholke
Release Date: March 22nd
Another author that I've been interested in for a very long time is April Genevieve Tucholke, but like Wendy Higgins, I'm yet to read any of her books. This book sounds slightly different than something that I'd normally read – I'm thinking some hints of magical realism but I could be totally wrong – but the thing that is pulling me to this book is the mystery and the suspense that I'm sure this book is going to contain. The blurb is very, very vague but that is what makes me excited.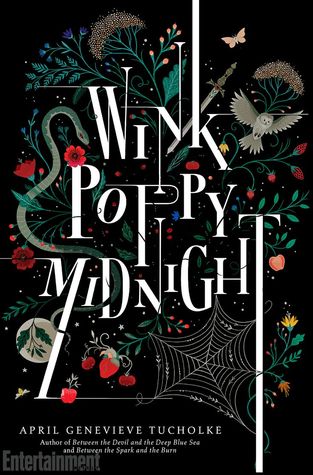 5) The Great American Whatever by Tim Federle
Release Date: March 29th
This book is something else that is very, very unlike my usual type of read but I want to expand my reading horizons, and this has me very intrigued. I don't know what it is about this book that has me so hooked: maybe it's because the main character is called Quinn, and I love the name Quinn, maybe it's because Quinn's best friend is called Geoff, and Geoff is the name of my grandfather, or maybe it's because this is an LGBTQ+ book and I've told myself that I need to read more of these. Or maybe it is the fantastically placed pigeon on the front cover, who knows? But it's safe to say, that I cannot wait for this book.