I can't believe that we are almost into the fourth month of the year already – time really does fly when you're having fun! And these are the five books that I personally am most looking forward to being released in the month of April.
1) The Star-Touched Queen by Roshani Chokshi
Release Date: April 26th
I am always on the lookout for more fantasy books, and this one sounds very interesting. Magic? Check. Political intrigue? Check. Royal families? Check. This book basically contains everything that I could ever want in a fantasy novel – as well as a female protagonist – and it's even based off Indian mythology. I will definitely be checking this one out when it is released. And the cover is absolutely gorgeous.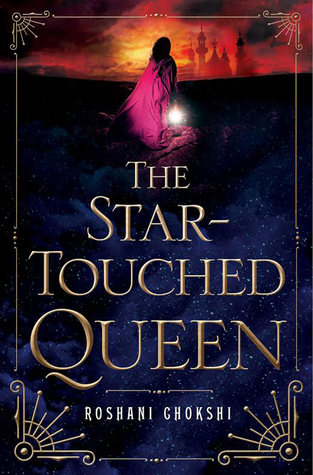 2) There Once Were Stars by Melanie McFarlane
Release Date: April 26th
I haven't read a dystopian book in literally years, and I'm actually really in the mood for one right now. And while the whole 'living in a dome and sees something outside the dome' storyline isn't wholly original, I still want to read more dystopian books with government conspiracies and radiation poisoning.
3) Scarlett Epstein Hates It Here by Anna Breslaw
Release Date: April 19th
I always appreciate when authors look into issues that are affecting their audiences and then write and book catering to that. And this book, the main character seems to be a fan-fiction writer, which is great. And I know that this book is automatically going to be compared to Fangirl, but from the sound of things it is going to be different. I love quirky and funny contemporaries, and something about the title of this one just has me hooked.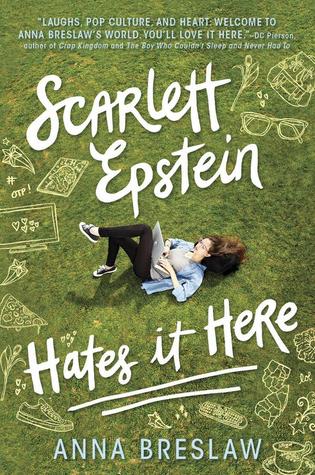 4) Dreamers Often Lie by Jacqueline West
Release Date: April 5th
This book has been compared and linked to so many other things – Black Swan, Romeo and Juliet, Holly Black's White Cat and Francesca Zappia's Made You Up. I'm mostly just intrigued to see how a book can contain all these elements and still have a coherent plot, but I am a fan of slightly twisted, psychological thrillers set in schools so I will definitely be checking this one out.
5) The Haters by Jesse Andrews
Release Date: April 5th
I really did enjoy Me & Earl & The Dying Girl, and I'm really happy that Jesse Andrews is releasing another book because I find his writing style very interesting. I know that this will be filled with humour, as per Jesse Andrews, and I just find the whole concept about the 'haters' when it comes to music a really cool topic for a book. I can't wait!