It's July, which may not actually be the midpoint of the year but it definitely feels like it. And I also happen to be just past the halfway mark of my Goodreads Reading challenge. So what better way to commemorate the year we've had so far with my five favourite books that I've read in the first half-ish of 2016. These can be re-reads or new books that I've read for the first time. And stay, tuned there is a movie version of this list appearing in the coming week.
1) Only Ever Yours by Louise O'Neil
I read this book back in March and I still find myself thinking about it. This is such a powerful novel with some of the most blunt and scathing writing that I think I've ever read. The characters may have been a little emotionless and lacking of personality – although I'm sure that this was the point – and I might not have been able to connect to the main character – I'm also sure that this was the point too – but I still absolutely loved this book, and was also slightly horrified by it.
2) Lair of Dreams by Libba Bray
This might only be the second Libba Bray book I've read but I can safely say that I love her, especially her The Diviners series. I read this, the second installment, back in May and it was such a fun and engaging read. The characters are all very complex and interesting and the world that Libba Bray has created is just fantastic. Some people do find the writing to be a little heavy-going but if you just persevere, it really is worth it.
3) Me Before You by Jojo Moyes
I read this book on my holiday in Portugal, and I'm still madly in love with it. The film looks as though it might have taken this book just a little too far, but I thought the book was just brilliant. Lou Clark is one of my favourite characters ever, and Jojo Moyes's writing style was really engaging and entertaining to read. I adored the optimistic tone of this book and thought it tackled some very difficult topics brilliantly.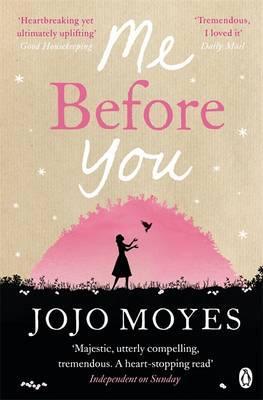 4) City of Ashes by Cassandra Clare
I'm slowly making my way through The Mortal Instruments series and I am loving every instalment. I read this, the second, back in March and it was just as captivating and engaging as the first book. The characters are all so diverse and unique, but at the same time they all feel remarkably real. The world building is also outstanding – the amount of detail is incredible – and this book made me giggle in so many places thanks to the sarcastic banter and humour.
5) Illuminae by Amie Kaufman and Jay Kristoff
I almost forgot how much I loved this book, considering this is the first book that I read this year. I might have felt a little disconnected from the characters at times and the plot may have felt a tad messy sometimes but this book made me laugh and chuckle so hard that I couldn't not include it in this list. The characters are so vibrant and engaging, and the plot is really original and unique too.