Like I said with my book edition, this is a list of my 5 favourite films that I've watched so far this year. Unlike my book edition though, I will only be including films that I watched for the first time this year – no re-watches.
You've heard me rant on about this film before but I absolutely adored it. I thought the acting was spectacular, and of all the characters were superb. There's so many different little sub-plots and side characters that all get their moment to shine that you just become fully immersed in the entire thing. It's funny and thought-provoking and inspiring without feeling patronizing. I also adored the look of this film too. I know some people had problems with the pacing, but I adore this film.
2) Captain America: Civil War (2016)
You knew this was coming, didn't you. This film was absolutely amazing; this film had so much to live up to and so much pressure mounting on it and it just blew everyone away. It is hilarious and filled with some amazing characters. It managed to mix the old, established characters and the fresh, new characters perfectly. It also gave all of the characters their own moment in the spotlight to grow and develop, without the plot becoming messy or confused. I loved it.
I wasn't sure whether this film would actually make my list, just because of the slight problems I had with the plot. But looking at the list of films I've watched this year, this was one of the ones that I enjoyed the most. It also happens to look stunning. The characters are all engaging and unique and I felt connected to every single one of them. The performances in this film are also superb and despite the flakiness of certain aspects of the plot, I can't fault this film on its ability to entertain. And, there are songs!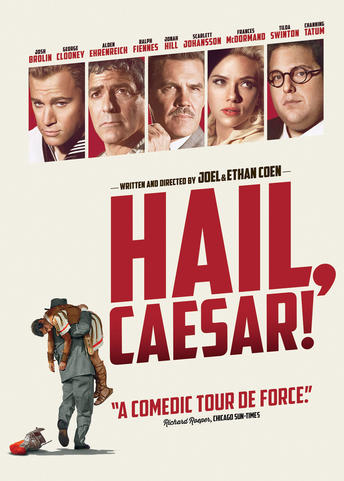 4) Star Wars: The Force Awakens (2015)
This had to make the list didn't it? I grew up with my dad showing me all the Star Wars films that he and my mum had loved in their younger years. And to have a new installment brought out all these years later was just fantastic. This film was hilarious – mainly because of the fabulous Harrison Ford and Oscar Isaac – and all of the performances were fantastic. This film also looked beautiful and I think the more advanced technology is going to help this franchise expand. I may not have fallen in love with all of the characters, but this is definitely one of my favourite films of the year.
5) The Huntsman: Winters War (2016)
This is another film that I wasn't sure would make the list, but like Hail, Caesar!, I had a really fun time watching it. There was so much unexpected humour and laughter in this film that I couldn't help love it. The plot was fast-paced and engaging, and Emily Blunt and Charlize Theron were stellar. The characters were all interesting and the love the relationships that were explored between the characters. This film might not have had the strongest plot, but it made very enjoyable viewing.