You guys all know that I am a massive Marvel fanatic, and seeing as I've done a round-up of my 5 favourite females, I gathered I'd focus on my favourite males too. And, despite how much it pained me, I tried to focus on their personality as a whole and not just their looks because Marvel are known for their attractive actors. Like the female addition, this list was extremely difficult to compile but this is what I've got.
1) Sam Wilson
This is a new addition to this list and it wasn't until recently I realised just how much I love Sam Wilson. He's one of the most loyal characters in the entire Marvel universe and he's also really brave and compassionate. He is also a very sarcastic and funny character. And he's gone through his own personal traumas, and suffers with some very real issues like PTSD, but doesn't let this turn him into a mean and disrespectful person. Sam is just a real sweetheart and I think he's great.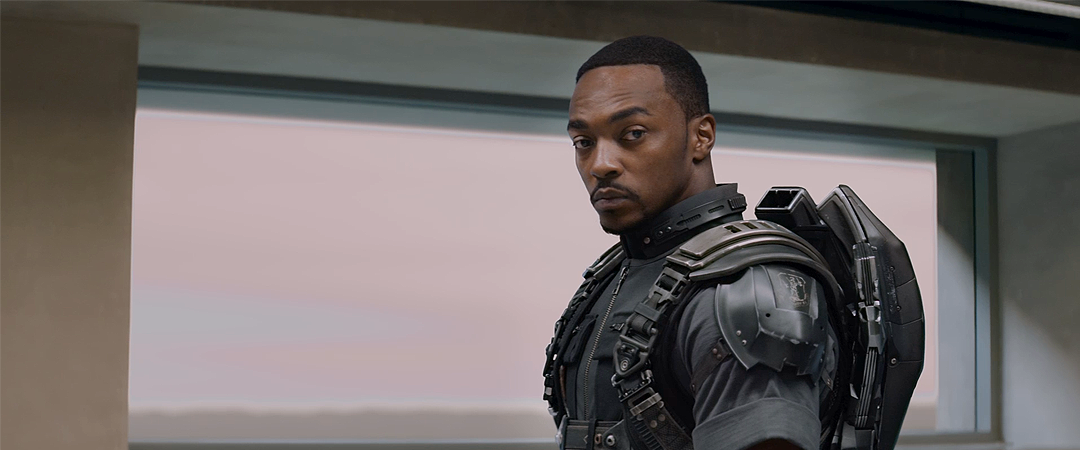 2) Lance Hunter
While Lance may not actively be appearing on Agents of SHIELD anymore (sad times) but he is still one of my absolute favourite characters. Firstly, he is English and I am loving seeing more English people in American TV shows. He also happens to be one of the funniest and wittiest characters that I think I've ever seen on TV and that is saying something. He's also ridiculously hot (sorry, not sorry) and is not afraid to voice his opinion and say what he thinks. Saying that, he is also really protective and loyal and would take a bullet for any of his friends. I'm really sad we won't be seeing more of Lance because he can always be relied upon to make me smile.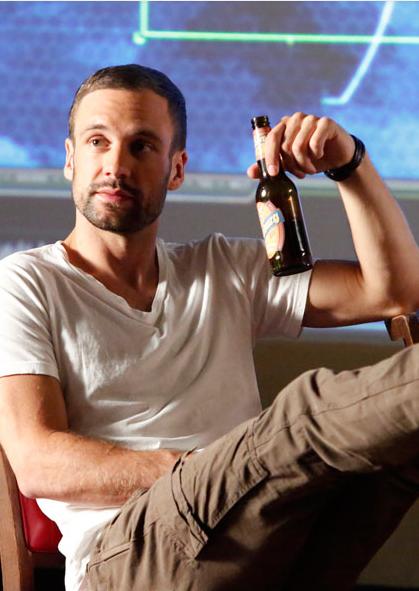 3) Steve Rogers
How can I compile this list without featuring this guy: the ultimate cinnamon roll. He has two sides to him: the soldiering war-hero who has a tactical and forward-thinking mind and the guy from Brooklyn who is sweet and supportive. I have loved Steve Rogers ever since I saw him in Captain America: The First Avenger and I just think he is a fantastic character. He is loyal and passionate and also has a very dorky sense of humour, which is just too cute. He's also a great leader and isn't afraid to put his foot down when it matters.
4) Clint Barton
You may notice that from this list I like sweethearts with a bit of humour to them and Clint Barton embodies this. Not only is he a total sass-master, but he is honest and trustworthy as well as being extremely loyal and family-orientated. He has some great one-liners over the course of the films and I love his sarcastic, witty humour. I also like that he has no special powers but just is very skilled at his specific area.

5) Scott Lang
Another new addition to this list and, to tell the truth, I was surprised myself when I realised that Scott had to make this film. Firstly, he is hilarious – perhaps the funniest of the bunch. Secondly, he is flawed and this is what makes him feel so realistic (because, admittedly, Steve Rogers might just be a little too perfect). He makes mistakes and says things he regrets and then has to try and fix the situation. But he is also a really supportive friend who is always there to help out. He is also a great father-figure and tries to do the best for his daughter no matter what.