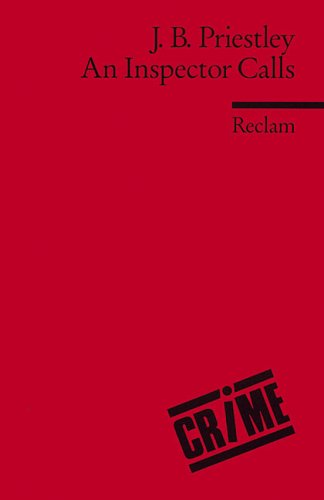 This is a play that I was required to read for an English class and like many people across the world, I anticipated my required reading experience to a be a tedious and boring one. However knowing absolutely nothing about this book going into it, I actually ended up quite enjoying it and I definitely think this was aided in the fact that I studied it deeply within my class. I really loved all the deeper meanings and messages within this book and even though it was written in 1945 and set in 1912, all of the themes are still very relevant in today's modern era and I think is just testament to how valid and important it is for this play to be studied nowadays. The characters are all so complex and interesting and show exactly the different types of people among society and their differing attitudes to these important events in society.
The action of the play occurs in an English industrial city, where a young girl commits suicide and an eminently respectable British family is subject to a routine inquiry in connection with the death. An inspector calls to interrogate the family, and during the course of his questioning, all members of the group are implicated lightly or deeply in the girl's undoing. The family, closely knit and friendly at the beginning of the evening, is shown up as selfish, self-centred or cowardly, its good humour turning to acid, and good fellowship to dislike, before the evening is over. The surprising revelation, however, is in the inspector.
Surprisingly, I really do like this book and I have since re-read it a number of times because the message is just so clear and compelling, even to modern audiences. It's very easy to read and understand and I think it would be a good option for someone who is just starting out studying or reading scripts.