It's the final month of the year – where has 2016 gone? – and to finish this year off there are 4 brilliant sounding books being released.
1) Ever the Hunted by Erin Summerill
Release Date: December 27th
I'm always in the mood for a good fantasy book and this one sounds like a really interesting and enjoyable one. It follows a character whose father is a bounty hunter and that's something I don't think I've ever read about in a book before. It also sounds like there are some magical elements in this book as well as some romance and I'm very excited to check it out!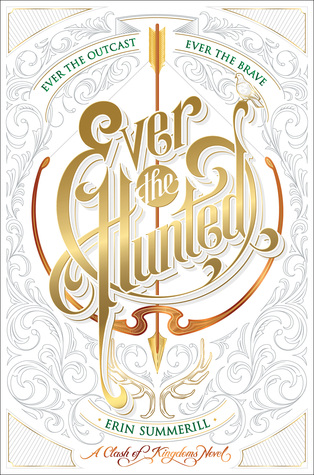 2) Everyday Magic by Emily Albright
Release Date: December 2nd
Technically this is the second book in a series but after doing some research, I've figured they're more companion novels and don't have to be read in a specific order. This is a contemporary novel that follows Maggie, a girl whose big dreams are very different to what her overbearing father has planned out for her. This book sounds funny and engaging and I'm sure there's going to be lots of romance and laughs which is what I love in a book.
3) Teach Me To Forget by Erica M Chapman
Release Date: December 2nd
Every once in a while I like reading a book that is a little dark and twisted and the central character of this book is a character who tries to kill herself. But this book does actually look to have some lighter notes as well as there seems to be some messages of hope and family which I always like reading about.
4) Iceling by Sasha Stephenson
Release Date: December 13th
This book looks to combine contemporary and fantasy in a way that isn't quite magical realism but something very interesting all the same. This book follows two sisters, one of which has some weird possibly snowy powers. It sounds mysterious and interesting and I can't wait to read it!