Spring has finally sprung and while I might be stuck under a mountain of school work, I'm trying my best to keep up with all my favourite TV shows.
Special Forces – Ultimate Hell Week
This documentary/action series finished up this month and it's certainly made very entertaining viewing. It's been really interesting getting to see some of the world's most skilled special forces and how they operate as well as getting to know some of the recruits.
The Graham Norton Show
The current series finished up this month and I'm sincerely going to miss my regular fix of Graham Norton up until it comes back in the Autumn. My Friday nights are going to be a little less fun-filled from now on and I'm go miss catching up on all my favourite stars.
Only Connect
I'm still watching this show and still feeling immensely proud of myself when I manage to get a single answer right. But, let's be honest, that doesn't happen very often.
Call The Midwife
My favourite show has finished for another series and I am absolutely devastated. The current series was brilliant though and emotionally manipulated me in ways that I'm not yet sure I can forgive it for. I love these characters and the storylines that the show choses to use and the way that every episode is filled with heartbreak but always remains optimistic and joyful and hopeful. Because that's my kind of show.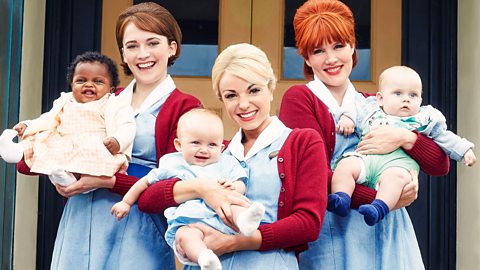 Daredevil
I've been dipping in and out of Daredevil's second series for a while now in an attempt to carve away at the massive stack of TV shows that I want to watch and while I may only be on episode 6, I am really enjoying myself. I prefer this series a little bit more to the first one because more seems to be happening that directly affects the main characters and keeps me on my toes a lot more. This show is very complex and dark and gritty but there is still lots of humour, as you'd expect from Marvel, and I can't wait to carry on and see what happens.