So many amazing TV shows made their re-appearances this month and I've been having a very happy time catching up on them all. However, I did spent pretty much the entirety of the month watching nothing but Silent Witness.
Sherlock
HOLY COW! WHERE DO I EVEN START WITHOUT TYPING IN CAPITALS? This series was absolutely out of this world. It was scary and creepy and eerie and it really messed with your head and everything that you thought you were seeing. This series really shows you just how incredible all of the actors are and how complex and rich and engaging every single character is. There were more twists and turns than I could actually handle and you truly finish the series thinking WTF was that?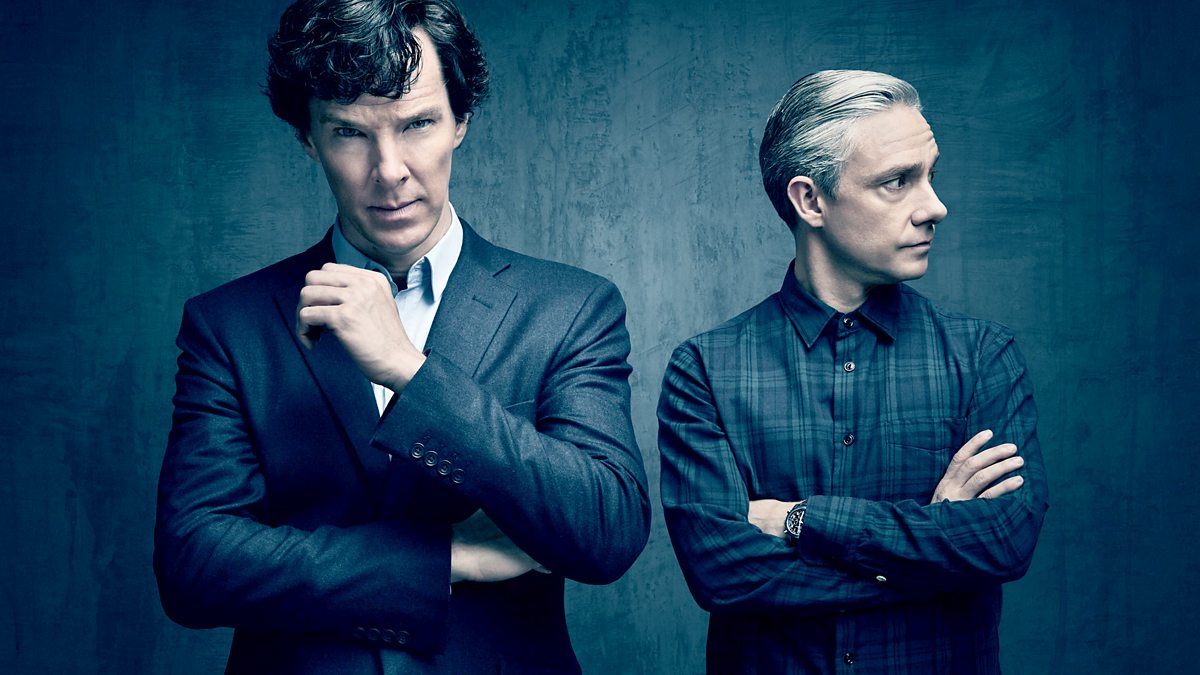 Silent Witness
I have literally been watching nothing else this month because this show is amazing. Even though it's been around for 20 series (which is crazy in itself) I feel like it deserves an awful lot more recognition. The plot lines are always engaging and challenging and relevant to everything that is happening in the world at the time which is what makes everything more visceral. I love the characters and their banter and humour together and I think this show is great.
The Graham Norton Show
You guys know I love this show so I'm not going to harbor that point. But it's great – it's funny and engaging and easy viewing and Graham Norton is just a fantastic host. I really honestly hope that this show never, ever ends because then I will have a massive void in my life.
Brooklyn Nine Nine
This show returned after a bit of a hiatus and with the arrival of a mega episode, it reminded me just how much I love this show. It's funny without being rude and it's surprisingly heart-wrenching and moving. It's also just a great, enjoyable show that I love watching.
Death In Paradise
One of my favourite crime shows made  a comeback this month and it might not be the eeriest and scariest of all the crime shows but it certainly makes for enjoyable viewing. The characters are all engaging and interesting, of course, the scenery is absolutely gorgeous and the show is also extremely funny.
Agents of SHIELD
My favourite show following my favourite bunch of lovable rogues returned this month and I was particularly excited to see where things went given the ending of the last bunch of episodes. The characters are really developing their relationships with each other and the plot is definitely thickening – I've no idea where the story is going to go and I can't wait to see.
Only Connect
For some reason, this show has now been moved to Friday evenings rather than Monday evenings and the BBC gave absolutely no hints that this was happening, I missed quite a few episodes at the beginning of the month. But now I'm back on the train and the competition is really hotting up! At least for a quiz show.
Daredevil
After a couple of months of respite, I've started watching the second series of the show. I'm already much more interested in the plot of this series than I was of the last one and I can't wait to completely fly through the episodes. I'm loving the relationship between Matt, Foggy and Karen and the mixture of humour and grittiness that really keeps you on your toes.