It's the end of February already and this means that the long stretch of winter will soon be leaving us and the semi-warmth of Spring may well be soon returning. Yay! And these are the TV shows that I watched this month. Yay!
Silent Witness
This series is over for another year and I'm so sad that I have to wait a whole 12 months for some new episodes. This current series was so engaging and action-packed but engaging and humorous at the same time and I'm really sad it's over.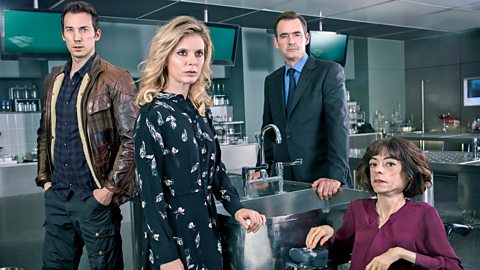 Only Connect
Yep, I'm still on with this show after finding that it hadn't suddenly disappeared from the airways and had actually moved days. So now I'm back to watching it, scratching my head as I do so, and wondering if anyone actually gets the answers at home.
The Graham Norton Show
The first episode of this month was extremely political which was refreshing to see that even a specifically comedic show can still have political views. But this didn't take away from the hilarity of the show, nor any other episodes in the series.
Death in Paradise
After hearing the news that Kris Marshall has quit Death in Paradise, I've started watching all of his remaining episodes all the more intently. This show might not be the most creative and revolutionary of all murder mystery shows but it's certainly enjoyable, entertaining and – especially episode 4 of this series – heart-breaking.
How To Get Away With Murder
The most intense show on the planet is back and it's already messing with my mind. Every episode something is happening and someone is in trouble and something is blowing up. I'm so attached to the characters in this show that I'm constantly worried about them and with all the crazy things that have happened in the last few episodes and the things that look like they're going to happen, this series is going to be the craziest yet.
Call The Midwife
My favourite show has returned to the airways and, as per usual, it already has me sobbing. I adore this show for so many reasons and I really think it deserves more recognition than it currently has. It is such an emotional and empowering show with brilliant, complex and realistic characters that oozes with some kind of optimistic aura that I just can't stop watching it and never will.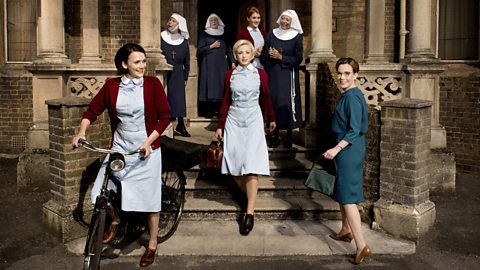 Special Forces: Ultimate Hell Week
I am a lover of real life documentaries, particularly ones that focus on certain aspects of society, and while this might not exactly be that it certainly is very interesting. It focus' on a group of normal people who get put through their paces under the leadership of some of the best special forces leaders on the planet.